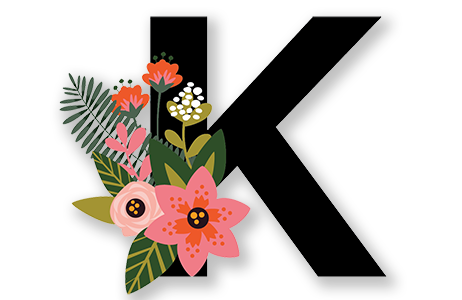 Buy a Home in Prescott with Kelli Brindley Realtor
Climate and Weather in Prescott
The secret is definitely out about how amazing Prescott is! Like many areas of the country, we have been experiencing a lot of growth in the past few years. Our weather is super mild, but you still get the experience of all 4 seasons, rarely will you need to shovel your driveway! And it's the type of community where your neighbor might even do it for you. Click the link below to find out more details about winter conditions, wind, and monsoon events. 
Prescott, AZ Activities
Our community has many outdoor activities to offer.  Hiking, biking, and kayaking are available almost year around. There are 4 beautiful lakes to explore: Watson, Willow, Goldwater, and Lynx Lake. Some offering swimming and fishing. Have a picnic with the family at Goldwater lake or hike the 5 mile loop around the granite boulders of Watson lake. There is something for everyone! The Alltrails link shows some popular hiking and biking trails around the Prescott area.
Where to go in Prescott
If you are not the out-door type, Prescott still has you covered! There are many popular events like the longest running Rodeo, live music on Whisky Row, and art/craft shows at the town square. Sharlot Hall museum, Museum of Indigenous People, and the Phippen museum are great places to see some of Prescott's rich history.  See below for more information.
Kelli Brindley Realtor: Prescott's Trusted Real Estate Advisor
Prescott, AZ, is a beautiful place to live, with homes that fit any budget. However, searching for a new home can be daunting if you lack the expertise and knowledge of a real estate advisor. From finding the perfect location, and negotiating a fair price, to understanding the paperwork and legalities involved – there's a lot to think about! That's why it's prudent to enlist the services of a real estate advisor like Kelli Brindley.
Kelli has worked in the Prescott area real estate market for over six years. During that time, she has helped many clients find their dream homes. So, as your real estate advisor, Kelli Brindley will ensure you find the perfect home for you and your family.
For many families, their home is the biggest investment they'll ever make. So, it's important to have a real estate advisor you can trust when looking for homes for sale in Prescott, AZ. That's why Kelli Brindley understands the importance of functionality, style and location when it comes to finding the ideal home for you.
As your real estate agent, Kelli will help you draw a mental vision of your perfect home so that she can go out and find homes that match your specific criteria. Once you've found a few homes you like, Kelli will help you to negotiate a fair price for your dream home.
It's also important to be aware of the different types of homes on the market. For example, if you're interested in a fixer-upper, Kelli will ensure you understand the costs associated with repairs and renovations. This will help you to make an informed decision about whether or not the home is right for you.
Homes are often sold for various reasons, whether the need to upgrade due to the blessings of adding new members to your family or the need to relocate for work. Selling your home is a big decision, and you'll want to ensure you get the most value for your property. At Kelli Brindley Realtor, we have proven marketing strategies and a vast network of connections to help us sell your home quickly at the best price possible.
Our stepwise approach starts with a one-on-one consultation to understand your unique situation. We then move on to pricing your home competitively and ensuring it's ready for market. This may involve engaging a professional inspector to identify necessary repairs and decluttering and staging your home to appeal to potential buyers.
Once your home is in tip-top shape, we'll create a marketing campaign to help it stand out from the competition. And, because we have an extensive network of connections, we'll be able to get your home in front of the right people – helping to ensure a quick and profitable sale.
Whether buying or selling a home, the elephant in the room is always the paperwork. This can be daunting, as there is a lot of legalese to wade through. From the offer to purchase and the sales contract to the title transfer and home insurance, many documents are involved in a real estate transaction. However, Kelli Brindley will help you to understand all the paperwork involved in buying or selling your home.
Are you interested in the Prescott or Sedona real estate market? If so, Kelli Brindley is the real estate advisor for you! For more information, contact her today.
Frequently Asked Questions
Is it cheaper to live in Prescott or Prescott Valley?
According to a recent report, the cost of living in Prescott is 12.7% higher than that of Prescott Valley. Also, houses in Prescott are about 37.2% more costly than those in Prescott Valley. So if you have to choose between the two areas based on your finances, Prescott Valley offers you a cheaper cost of living.
Is Prescott a good place to live in Arizona?
Compared to many towns in Arizona, Prescott is a safe, friendly, and small town to live in. The town has some of the best hospitals and restaurants in the state and is surrounded by beautiful mountains. The state is an excellent place to live, especially for those who want to start a family.
Is Prescott a nice place to retire?
Yes, Prescott is a great place to retire. With so much history and interesting places to visit, you will never get bored while staying in this town.
The Best Selection of Homes for Sale in Prescott, Arizona
Kelli Brindley Realtor is located at 140 N. Montezuma Street Suite 201, Prescott, AZ, 86301. From Prescott Regional Airport (PRC) head northwest on Airport Ave toward Janine Pl and sharp left onto Janine Pl. Then Janine Pl turns right and becomes Mac Curdy Dr and turn left onto AZ-89 S. Next at the traffic circle, take the 2nd exit and stay on AZ-89 S and at the traffic circle, take the 2nd exit and stay on AZ-89 S. After that at the traffic circle, take the 2nd exit and stay on AZ-89 S and use the right lane to take the State Hwy 89 S/Sheldon St ramp. Then continue onto E Sheldon St and use the middle lane to turn left onto N Montezuma St. Finally, turn right onto W Willis St and turn left, and Kelli Brindley Realtor will be on the left.
We are open 24 hours a day, 7 days a week.
For additional questions, you can call us at (928) 273-5254.
This error message is only visible to WordPress admins
There has been a problem with your Instagram Feed.